Canadian Omar Khadr will not be returning to jail in the near term, as the new Liberal government dropped efforts by the previous Conservative administration to put him in jail for the duration of his appeal of a US terror conviction, on the grounds it would "harm relations" with the US to allow him to remain free.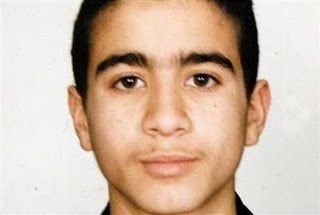 Captured by the US at age 15, Khadr was the youngest detainee at Guantanamo Bay, and held there for over a decade as a child soldier guilty of terrorism, on claims he threw a grenade during a firefight. He was returned to Canada in 2012.
After being held for eight years without charges, Khadr finally agreed to a "plea deal" in which he confessed to war crimes in return for being transferred to Canada. The US gave him 40 years in prison, the rest of which he was meant to serve in Canada.
Yet it was always assumed that once he got to Canada he'd be freed pretty quick, as a child soldier who was subject to abuse in US military custody for years. He was, and is now trying to appeal the US conviction in actual US courts.