Speaking today at a security conference in Germany, Iraqi PM Hayder Abadi claimed massive gains against ISIS, insisting his troops had liberated "more than half" of ISIS territory, a dramatic overestimation by any metric, and declared this would be "the last year for the existence of ISIS in Iraq."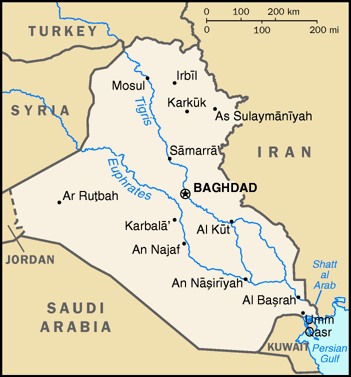 That seems hugely ambitious, as it took months to "liberate" the city of Ramadi, and the Iraqi military destroyed it in the process. ISIS has a lot more cities to be targeted, including Mosul, their largest city overall, and one of the biggest cities in Iraq.
Still, Iraq's military remains wildly confident after the Ramadi win, and the Defense Ministry is talking up the buildup of the military near Mosul, saying they are still on track to launch an offensive against the city in the first half of this year, as promised.
Of course, they also promised to retake Mosul in early 2015, and never even got close to it. The expectation for Ramadi was similarly for a quick recovery, that took seven months, and unlike Ramadi, Mosul is not just outside of the Iraqi capital city, with a huge Iraqi force able to be massed quickly.