In a move repeated seemingly every year on the Korean Peninsula, North and South Korea are launching angry tit-for-tat moves against one another, while trading blame for who actually started the latest round of escalating tensions.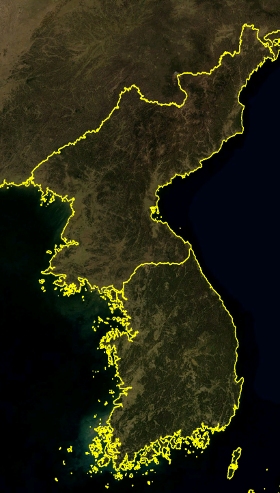 This latest round started Wednesday, when South Korea announced its intention to suspend operations at the Kaesong Industrial Zone, a joint operation in which South Korean corporations are allowed to run manufacturing using unpaid North Koreans. The move was presented as retaliation for North Korea's satellite launch last week.
North Korea declared the announcement a "declaration of war," though of course the two nations have been at war for well over half a century. North Korea responded by expelling the South Koreans from the zone, and ordering the military to take the factories.
South Korea responded to the planned military takeover by cutting all power and water supplies into the area, which led North Korea to further retaliate by cutting off hotlines with South Korea's government in protest.