A pair of female suicide bombers carried out an attack against a camp for internally displaced persons in the northeast Nigerian town of Dikwa yesterday, according to officials, killing over 60 people and wounding 78 others.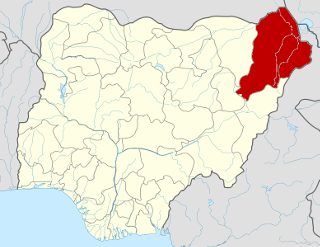 The bombers managed to sneak into the camp undetected, and were right in the middle of a crowd when people were gathering for food rations when they detonated to maximize the casualties. Massive numbers of civilians have been displaced in Boko Haram's fighting in the region.
Boko Haram has tended to attack undefended towns and villages around Borno State, burning many of them to the ground and killing large numbers of people, then clashing with Nigerian forces when they finally get there to try to fend them off.
This was particularly true in the Dikwa attack, as the bombings also knocked out the local telephone system, and officials apparently weren't even aware the Tuesday attack took place until Wednesday morning. Boko Haram has not issued a statement on the attack.