While the Pentagon continues to talk up its intentions to send many hundreds more ground troops into Iraq, escalating their overall presence, officials today admitted that the number of US troops in the country is far above what they'd previously admitted.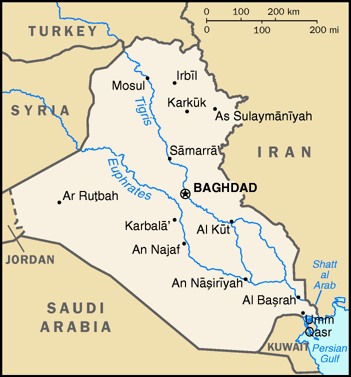 During last week's deployment talks, the Pentagon suggested 3,700 troops were in Iraq, and the White House has repeatedly talked about troop levels being at 3,500 to 3,600. Today, Pentagon spokesman Col. Steve Warren admitted the figure was "well above 4,000."
How far above isn't exactly clear, but Col. Warren was asked about a recent Daily Beast report which put the figure at 4,450, and would only say he wasn't "going to dispute" that number. He attempted to talk up the huge number of troops as "overlap" because of rotations.
What it really means, however, is that when the Pentagon last week mentioned 3,700 troops and adding 800 more, they were really suggesting a deployment that could bring the overall US presence on the ground well above 5,000.
Problematic for the US, but potentially another huge blow for Iraqi PM Hayder Abadi, who signed an agreement with the US which capped the number of US ground troops in the nation at 3,870 at any given time. Col. Warren admitted he was "aware of those limitations," but did nothing to dispel the idea that the US is already far over those limits.
Abadi has been taking heat for months from Shi'ite figures who complain he's been too lax in letting the US build up its military presence. Learning that he's allowed the Pentagon to far exceed negotiated limits is only going to add to the sense that he is letting the US do whatever it wants.