Though Iraqi officials have repeatedly rejected US proposals to add Apache helicopters on the ground to their ISIS war, the Obama Administration doesn't seem to be giving up on the idea, with Lt. Gen. Sean MacFarland pushing the idea again.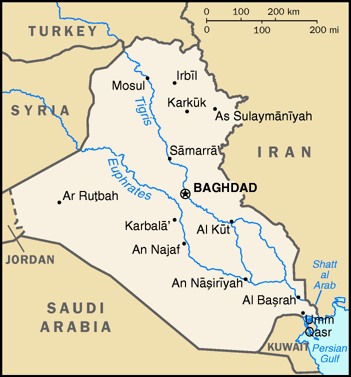 This time, MacFarland presented the helicopters as vital to Iraq's planned attack on Mosul, and a great way to speed up the campaign, adding that he "would like to get this wrapped up as fast as I possibly can."
The US has repeatedly added boots on the ground to the war, and has some 3,700 ground troops in Iraq now, with Pentagon officials pushing a proposal to get that up to 4,500. Iraq's Abadi government, however, is under intense pressure to slow down the US escalations, with influential militias still resenting the huge death toll in the previous US occupation, and fearing a repeat.
The Pentagon has presented the Apache helicopters as an easy way to back the Iraqi offensives, but the Iraqis themselves see the attack helicopters as ugly reminders of the last war, and a sign that the Abadi government is unwilling, or at least unable, to keep the US involvement in the new war limited.