A Taliban infiltrator into an Afghan police unit in Uruzgan Province has carried out a major insider attack overnight, drugging 10 of his colleagues and killing them after they passed out, before stealing all their weapons and fleeing.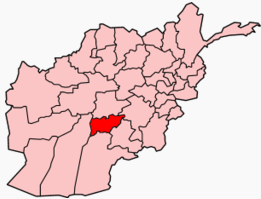 The Taliban confirmed the attacker was working for them, but claimed only nine police were killed in the incident, and confirming a cache of weapons were taken to them. Afghan officials say a manhunt is ongoing to capture them.
This is the second insider attack against police in Uruzgan in as many weeks. Last week, four apparent Taliban infiltrators at a police checkpoint killed nine police and took off from that site with all of their weapons.
The Taliban has regularly used infiltrators at military and police sites to carry out attacks for years, but in recent months these attacks appear to be centered around smaller targets, with an eye toward successfully taking out everybody at a location and making off with the gear.