At least 11 people were killed and 31 wounded today when a suicide motorcycle bomber attacked a police checkpoint in the Khyber Agency, not far from the major Pakistani city of Peshawar.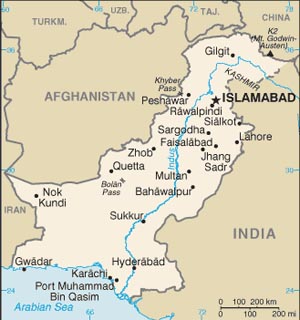 The attack killed at least five police and one child who was a bystander. One of the slain was also identified is a television journalist, Mehub Shah Afridi, according to some reports. It is unclear who the rest of the slain are, but officials said the toll is likely to rise.
The Tehreek-e Taliban Pakistan (TTP) claimed credit for the attack, confirming that they were after the police checkpoint in the tribal area. The TTP is broadly active across the Pakistani tribal agencies.
The Pakistani military has launched several anti-TTP crackdowns in the tribal agencies, particularly in Khyber, but has so far not appeared to have done much to degrade the group's capabilities, as they continue to launch strikes across Pakistan.