Speaking today but offering no specific details, Turkish President Recep Tayyip Erdogan insisted that the fact that some of the Turkish troops deployed to Iraq's Nineveh Province came under fire from ISIS "vindicated" the decision to send the troops there, even though it was apparently done without permission.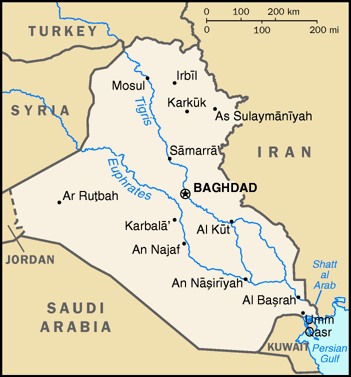 Turkish troops first arrived in Nineveh in early December on a "training" mission, and Erdogan has refused to withdraw under any circumstances, insisting the deployment is necessary for the ISIS war, and that the troops will train Kurdish Peshmerga.
Iraq has repeatedly demanded the pullout, and today noted that there's been no sign of a recent ISIS attack like the one Erdogan is talking about. Indeed the only incident of such an attack came on December 16, when ISIS fired some rockets at the base, injuring several Turkish troops and killing seven Kurds.
Exactly how many Turkish troops are left in Nineveh is not known, but several were withdrawn after the December 16 incident, and more were withdrawn later that month at the behest of the US. Only about 150 were believed to have been there in the first place.