According to Pentagon officials, they are feverishly at work on a "new narrative" for public discussion about the ongoing war against ISIS, centering on growing criticism of the apparent lack of a concrete plan for how to win the war or any end-game theory.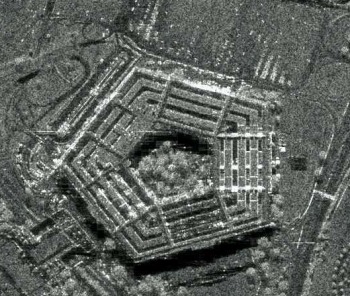 "To say there's no strategy is just flat out wrong," insisted Army Col. Christopher Graves, the public affairs officer for the war, and others say the goal is to present the notion that there is a strategy in place in a "concise, easy to understand way."
The official narrative on the war has struggled mightily to find its voice so far, in no small part because officials have repeatedly ruled out things like combat troops and "boots on the ground" before announcing deployments into Iraq, and a lot of revision of what was really promised leading President Obama to eventually insist it was only a pledge for no battalions.
It remains to be seen exactly how the Pentagon aims to shift the narrative this time, but conspicuously absent from early conversation on this "new" narrative is laying out exactly what that nebulous strategy to win the war actually is.
And despite Pentagon assurances that they "welcome debate" on the strategy, that's the one thing that's least likely to happen, as the administration has so far seemed to base the public narrative of the war on a series of vague pledges to eventually wipe out ISIS in some unspecified way with some unspecified force, all the while escalating in ways that publicly they had insisted were ruled out. There are doubtless more escalations in the cards for the ISIS war, and the Pentagon goal is not to start a debate about that, but rather to convince the public to acquiesce.