The Afghan military is desperately trying to muster a counteroffensive after the lost of the Sangin District in Helmand Province, with the US providing air support. At least two US airstrikes were confirmed against Taliban targets in the area.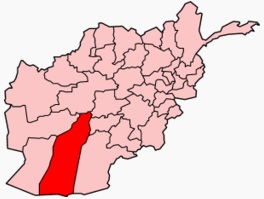 The Afghan Interior Ministry continued to deny reports that the Taliban had full control over the district, and claimed to have killed 50 fighters, along with a local Taliban commander, were killed in heavy fighting today.
Though not a huge city, Sangin is considered quite valuable to the Taliban because of its involvement in Afghanistan's significant opium trade. The Taliban has used control of the area in the past to take a cut on the trade.
The Taliban has been gaining territory across Afghanistan since spring, and Helmand Province was one of their main focuses. Though the Afghan military expressed confidence in their ability to retake the area, the fact that they keep losing those areas in the first place is reducing faith in the security forces' ability to fight the Taliban on an even footing.