Iraq's Foreign Ministry has issued a statement demanding the immediate withdrawal of Turkish troops who entered northern Iraq earlier today, saying the deployment was unauthorized and a violation of Iraqi sovereignty.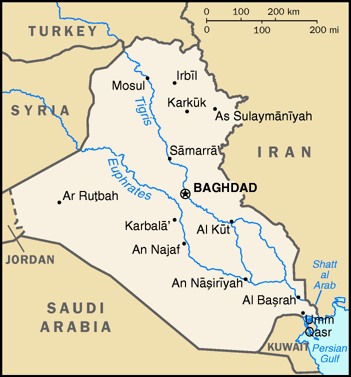 The Turkish troops, backed by tanks and artillery, crossed into the Nineveh Province in what Turkey is describing as a "training operation," with the troops planning to remain around the area to train Kurdish Peshmerga forces.
Kurdish officials confirmed the deployment, and confirmed Turkish reports that there were already troops on the ground in Iraqi Kurdistan before today's deployments. The size of the deployment is still in dispute, with some claiming 100, and others claiming "hundreds" of troops.
The US appeared aware that Iraq was going to object to the deployment, and was quick to confirm that the Turkish troops had nothing to do with the US-led coalition against ISIS, which Turkey is also a part of.