The International Atomic Energy Agency (IAEA) will release its final report on Iran's past nuclear activities by mid-December, per the terms of the P5+1 nuclear deal. According to IAEA chief Amano Yukiya, however, the report is going to be pretty vague.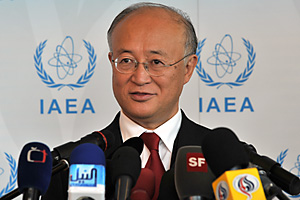 Amano says the report will be "factual" and cover "all the issues," but that it is unlikely to draw any clear conclusions on Iran's past atomic research, which is supposedly the whole point of the report, to resolve those questions.
It's unclear why the report is still not going to be clear, since the IAEA has repeatedly confirmed that Iran gave them all the documents they sought to resolve all past questions.
This lack of total resolution of the IAEA probe is likely to fuel more calls from hawks not to follow through with implementation of the deal, though at this point it seems the chances of the deal being foiled by this are unlikely.