A little over a week after the Paris attacks, British Prime Minister David Cameron is due in parliament Monday to announce his new five-year national security strategy. Unsurprisingly, with Paris looming large that plan is expected to include extremely aggressive plans for boots on the ground in British cities.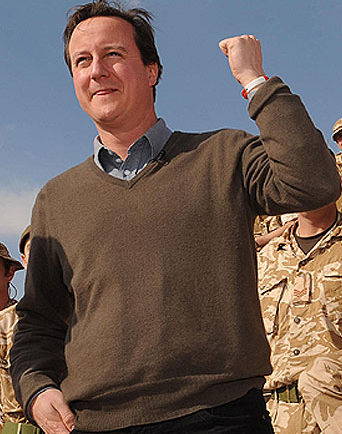 Under the new plan, thousands of British combat troops are expected to be kept at the ready to swarm into the streets of British cities as "rapid response units" designed to fight against an ongoing Paris-style terrorist attack.
The announcement comes amid British police complaining that they lack the massive amounts of firepower needed to cope with a full-scale ISIS attack by themselves, and Defense Secretary Michael Fallon is promising a "bigger and stronger defense for Britain."
Britain already had contingencies allowing them to call up 5,000 troops as "military-police" under previous laws, but this new plan is expected to more than double the amount of troops at the ready. With Paris so recent, it is likely to face little objection.