With the region still reeling from last week's ISIS attacks on Paris, the Belgian government has announced they are raising their alert level in the Brussels region to the highest possible level, citing a "serious and imminent threat" which is related to the aftermath of the Paris attacks.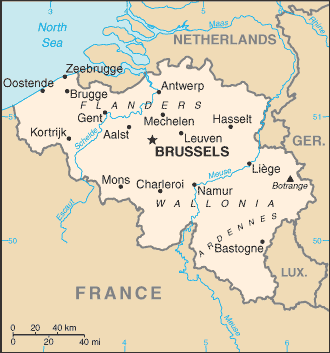 Under the heightened alert, the Interior Ministry is warning the public to avoid places with a lot of people, including concerts, sporting events, airports, and train stations. Officials declined to offer further details, saying they wanted to "avoid endangering judicial investigations" that are ongoing.
The Brussels region encompasses the capital and 19 neighboring municipalities, including Sint-Jans-Molenbeek. The rest of Belgium is under the second-highest alert level possible.
Molenbeek has been hyped as one of Europe's largest havens for jihadists, and has been the target of post-Paris raids. Locals have held massive vigils to honor the victims of the Paris attacks, trying to shake off their new-found reputation as a "terror capital."