As police in Belgium round up people suspected of some tangential involvement in the Friday Paris attack, a Europe-wide manhunt is being lost for the man who may well have been the only survivor among those "directly involved" in the deadly ISIS attacks.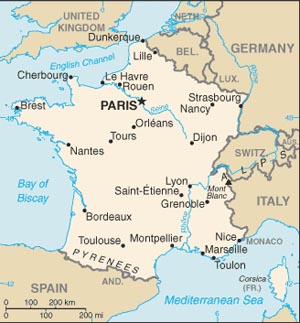 The man, identified as Salah Abdeslam, was the renter of a Volkswagen Polo which was abandoned in the area near the attack, and was actually stopped by police early Saturday morning, in the aftermath of the attacks, though police questioned and released him at the time.
The 26-year-old Abdeslam is believed to have been directly involved because his brother was one of the suicide attackers. A third brother was arrested, but his links to the attack are as-yet-unclear. The car he was stopped in on Saturday was heading for Belgium, and speculation is he may have gotten out of France.
Though France itself closed its border in the wake of the attack, most of the EU has not, meaning Abdeslam could by now be virtually anywhere within the continent. Belgium is believed to be the site where the attack was planned, leading Belgian Premier Charles Michel to promise a crackdown on a Muslim neighborhood there.