Tensions in the Palestinian city of Hebron, already soaring after the Israeli military attacked a hospital yesterday, are spiking again today when a pair of Israelis were killed by gunmen from an unknown faction on the city's outskirts.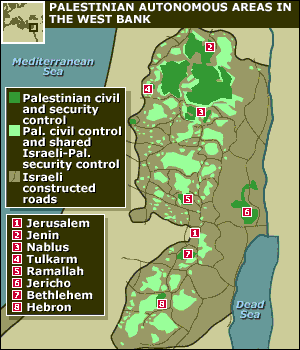 Defense Minister Moshe Ya'alon announced his order to deploy significantly more troops on the ground in the city, and troops backed by military helicopters raided several villages in the area, imposing a full lockdown on the village of Yatta.
The two Israelis killed were a father and son, reportedly from the settlement of Kiryat Arba, and were shot while their car was traveling past the area. Five other members of the family were wounded in the incident, but taken to the hospital for treatment.
The entire West Bank has been facing growing military crackdowns in recent months, as the Israeli military fuels unrest with moves against protesters and then responds with even harsher moves against the protests that follow. So far, it appears to be a cycle without end.