A new video released by ISIS today threatened to carry out attacks inside Russia "very soon," vowing to see Russian blood "spill like an ocean" in their attacks. The message was primarily audio, as the video was said to be recycled from previous ISIS propaganda videos.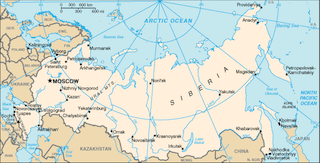 Though they could not immediately authenticate the video, Russian officials said their security agencies are taking it very seriously, and trying to find out more about it. ISIS has been threatening attacks against Russia since the nation began airstrikes in Syria backing the Assad government.
The video is likely to get a lot more tension after the downing of a Russian airliner over the Sinai Peninsula, an attack which has been attributed to a bombing by ISIS' Sinai affiliate. Russia has cancelled all flights out of Egypt in response to that bombing, which killed 224.
While the loss of a passenger airliner was shocking enough, the prospect of attacks inside Russian territory by ISIS infiltrators threatens to be a game-changer for Russian security, threatening to make Russia's involvement in the Syrian war hugely controversial, whereas it was launched with little public debate and a suggestion that it would be short and limited.
The video may also add impetus to Russia's push for a negotiated settlement of the Syrian Civil War, aiming to unite the government and secular rebels against ISIS. They've been trying this for awhile, and have faced a lot of resistance from the rebels, but growing concerns about ISIS may get Russian officials more creative about getting the deal going.
The sheer vastness of the Russian Federation likely makes ISIS infiltration impossible to prevent, and ISIS recruitment in the Caucasus region, particularly Chechnya, means they have more than a few Russian citizens who could be sent back for attacks. ISIS' formation around foreign recruits has made this a palpable fear around the world, with Russia just the latest focus of ISIS.