ISIS' parent organization, based out of Syria, has issued a new video today celebrating last weekend's downing of a Russian airliner in the Sinai Peninsula, crediting their Sinai affiliate with the attack, bragging of "healing souls by killing Russians."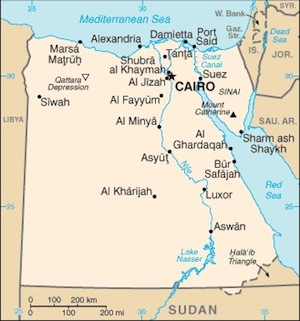 The downing of the plane last Saturday, killing all 224 people abroad, was claimed by the local ISIS ground, though they never offered details on precisely how the plane was brought down. Initial skepticism waned, as growing intelligence pointed toward private communications among ISIS operatives about the attack, and ultimately toward a bombing.
US officials are now saying they are "99.99% sure" the plane was brought down by a bomb, with many believing that ISIS got an airport employee at Egypt's Sharm el-Sheikh airport to plant the bomb inside the plane for them shortly before takeoff. An explosion was detected about 24 minutes after takeoff, and the plane broke apart, scattered in the Sinai mountains.
Interestingly, ISIS still hasn't offered any details of their own on how the attack was carried out, which may well have been a shrewd decision on their part, as it has kept the story in the news all week, with several different rival theories on how the attack was carried out, and the Egyptian junta continuing to deny that it was an attack at all.
The downing of the plane looks to be a huge blow for Egypt, as it has halted flights from several nations into Sinai, badly damaging the nation's tourism industry, which was still struggling to recover from the 2013 military coup.