Iraqi officials expressed surprise yesterday with the announcement from US Defense Secretary Ash Carter that US ground troops were going to carry out "direct action on the ground," which he clarified as meaning combat against ISIS, in both Iraq and Syria.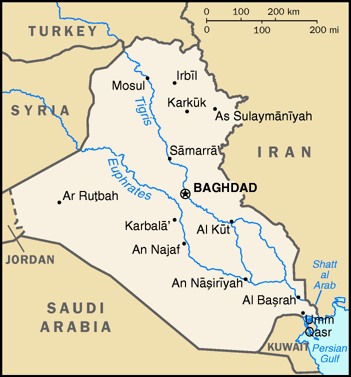 It's not just that the US has been denying plans for combat operations on the ground in Iraq for over a year, but that Iraq has similarly, repeatedly, said such action was unwelcome, and apparently was never consulted before Carter announced the Pentagon's intentions to the US Congress.
International operations in Iraq have been a topic of considerable discussion lately. Iraq's position is they don't need foreign boots on the ground, but they'll take airstrikes from whoever. The US had been angry with the suggestion Russia might start to carry out such strikes, and informed Russia "Iraq doesn't want" their help, even though Iraq appears to loudly disagree.
In that context, the unilateral US announcement of combat operations on the ground in Iraq is inevitably being viewed as more American dictation of policy is a war where they've repeatedly told the Iraqis they expect them to "take the lead." Iraqi officials are sticking to their old position, too, saying they have enough ground troops and neither need nor want the US to start doing that again.
While US ground operations might be a near-term boon for the Iraqi government, they would almost certainly leave the government again heavily dependent on American occupation forces for security in the long-run, and risk confrontations with politically powerful Shi'ite militias who have been a major force in resisting ISIS to this point.