After days of often self-contradictory back and forth with reporters during daily briefings, always punctuated by assurances that they're definitely not blaming Israel for anything Israel is doing, spokesman John Kirby confirmed there are "credible reports" Israel is using excessive force against Palestinian protesters.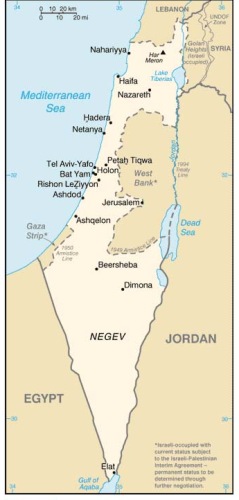 When pressed on the matter, Kirby conceded that the US had brought up concerns about the use of force in conversations with Israeli officials, and that they had "routinely" done so throughout the years, while trying to downplay the idea that they had any real problem with what Israel is doing on the whole.
Indeed, the State Department appeared to be desperately trying to backpedal from comments by Secretary of State John Kerry linking the massive increase in illegal Israeli settlements to "frustration" among the Palestinians, insisting they wanted to "clarify" that they aren't trying to blame anybody for anything that's happening, or trying to say Israel should or shouldn't do anything in particular.
Today's comments came after a protracted exchange the previous day at the State Department in which reporters wondered whether reports that officials were pressing both sides to find ways to deescalate the situation meant they were suggesting Israel was doing anything short of a perfect job, something the spokesman for that day, Mark Toner, desperately tried to deny.
And while it took almost a whole week, the State Department finally conceded that a Dimona incident in which an Israeli Jew stabbed four Arabs was in fact "terrorism." This was a controversial issue they were asked several times about, and had previously ducked the question, while affirming that all incidents of Arabs stabbing Jews in the country were definitely terrorism. The officials appeared to be puzzled as to why this was being asked so often, until they finally came around to an answer.