While the US and Russia are engaging in a growing proxy war against one another in Syria, the two nations can definitely agree on one thing, they're both backing the Kurdish Peoples' Protection Units (YPG) in their fight against ISIS.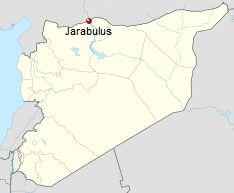 That's got Turkey furious against both nations, with officials saying they've held "high-level meetings" with both to warn them that they have to stop backing the YPG, who they consider terrorists. Turkey has repeatedly "warned" the US over recent months against backing the YPG, angry that the Kurdish group is gaining such a significant territory along the border.
Turkey is concerned that the YPG's gains will fuel secessionist sentiment among Kurds across Kurdistan, extending into southeastern Turkey. This has been a long-standing concern of Turkey, and is growing since they launched a war against the Kurdish PKK this summer.
Back in July, Turkey made clear to the US they consider the border town of Jarabulus a "red line" that the YPG mustn't be allowed to control, and the town has remained under ISIS control even since, as the US shifted its air support toward fighting further east.
But Turkey is expressing growing concern that Russia is backing the YPG in and around Jarabulus, trying to get them the town and reduce ISIS control over territory in the Aleppo Province.
While Turkish warnings worked at shifting the US away from ISIS possessions in Aleppo, Russia seemingly has no reason to give in to their demands, with Turkey outraged at them either way, which means they may ultimately be a better ally for the YPG in Aleppo than the US would be.