Early Thursday, Pentagon officials claimed, in a story first reported through CNN, that of the 26 cruise missiles fired by Russia the prior day at ISIS and al-Qaeda targets in Syria four of the missiles failed, and crashed into Iran. They offered no evidence for this claim.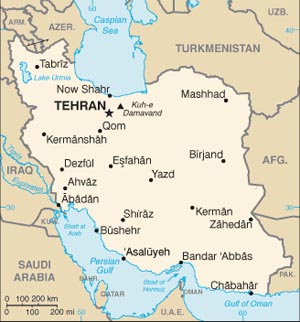 By evening, both Russia and Iran were offering denials of the claim, with Russia's Defense Ministry saying they'd shown the launch of each of their rockets as well as the targets they struck, and that none of them went missing along the way.
Iran's Defense Ministry expressed surprise at the claim as well, saying they had no reports of any missiles crashing into their country, and saying they believed the reports were part of an "intensified western propaganda war" surrounding the ISIS war.
Russia's cruise missiles were said to have flown over Iranian and Iraqi territory on their way to Syria, fired from the Caspian Sea. Many expressed surprise that the Russian missiles had sufficient range to be used in such a way.