A rescue mission is ongoing in Dhamar Province, south of the Yemeni capital of Sanaa this evening, after Saudi warplanes attacked yet another wedding. At least 30 are confirmed killed and dozens wounded, though the toll is likely to rise.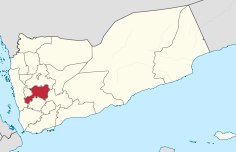 This is the second time Saudi planes have gone after a wedding in the last 10 days. A previous attack on a wedding party near Mocha left 131 killed. In both cases, the reason for the attack is totally unclear.
Today's attack targeted the home of a tribal leader, and preliminary reports said he was believed to be sympathetic to the Shi'ite Houthi movement which the Saudis are currently fighting a war against. Similar vague sympathies were mentioned in the last attack.
The Saudis have been facing growing international criticism in recent days over the soaring civilian death toll of their airstrikes, though they managed to kill a call for a UN investigation into the deaths, and the UN resolution will allow the Saudis' allies to investigate themselves.