The Peshmerga issued a statement today reporting that they had taken 10 villages south of Kirkuk away from ISIS, presenting it as a major territorial gain for the Kurdistan Regional Government (KRG) in northern Iraq. 10 Peshmerga were reported killed.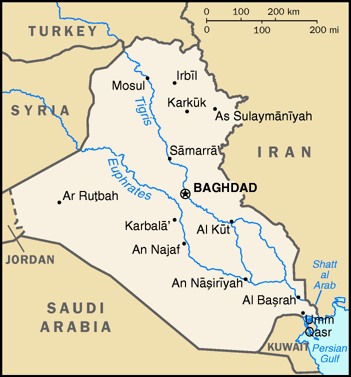 The KRG said they believe the ISIS forces that held the area fled to the Sunni town of Hawijah, an ideologically important  territory for them, as it was the site of an Iraqi government massacre of protesting Sunni Arabs before the war began.
The loss of small villages in these frontier areas between major cities happens often, with the Peshmerga essentially playing whack-a-mole with ISIS over these areas, chasing them out, leaving, and then watching as the areas are tokenly retaken, only to go after them again.
The villages themselves are often seen as of no real value, and ISIS seems to use such sites as a way to channel Kurdish forces around the ever-growing front lines in Iraq, ensuring they aren't able to muster a bigger force in any one area as they scramble against so many smaller ones.
The area taken by the Peshmerga today is historically not part of KRG territory, and it remains to be seen if the regional government attempts to "annex" this region away from the national government the way they did Kirkuk at the start of the ISIS war.