Speaking today at the Senate Banking Committee, US Treasury Department official Adam Szubin threatened to immediately reimpose sanctions on Iranian banks which get sanctions relief under the P5+1 nuclear deal if those banks are believed to have ties with "terrorists."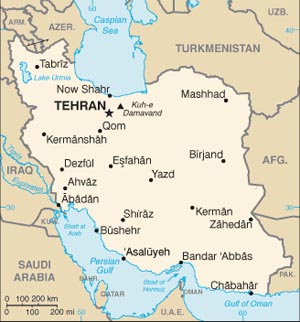 Szubin, who the Obama Administration is seeking to make "sanctions czar," said he would in particular being going after banks that have any ties with Hezbollah, and much more problematically, the Quds Force, which is part of the Iranian military.
In 2007, the US declared the Quds Force, which is effectively the Iranian Revolutionary Guards' special forces unit, as a "terrorist organization," and has used that as justification for sanctions against myriad Iranian businesses. The Quds Force has advisers in both Iraq and Syria to advise those governments on fighting against ISIS.
The initial rationale for the declaration was that the Quds Force was supportive of Shi'ite militias who the US was fighting during the US occupation of Iraq. As we have seen in the past, however, once on the list getting off requires a herculean effort, or at least an intense lobbying campaign.
Using that as a pretext to keep sanctions on a broad segment of the Iranian banking community could be risky for the US, as it would undercut administration claims that they are acting in good faith in implementing the nuclear deal's sanctions relief, and risks a growing split between US-approved sanctions and those seen as legitimate by the international community.
Last 5 posts by Jason Ditz