There are always two things that can be counted on in any new Pentagon budget. It will demand hefty increases because of a sudden new threat, and it will be far above any of the nominal "caps" on military spending that are in place. The 2017 budget looks to follow that track record.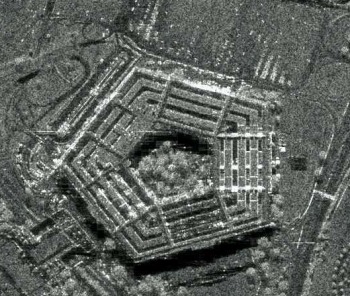 Pentagon Comptroller Michael McCord is laying out all the key points, with Russia as the "new" threat, built entirely around a stalled civil war in neighboring Ukraine and faulty predictions from last year that this was going to mean a full-scale Russian invasion of Europe.
But as with so many Pentagon budgets of the past, new doesn't have to mean "real," but the "reshaping" of any budget will forever and always mean dramatic increases. The preliminary new budget request will be $13 billion above last year, and $35 billion above the oft-ignored budget caps.
None of this is unexpected, of course, Pentagon officials have been making the rounds in Congressional testimony for months hyping Russia as an "existential" threat to the US, and it's always been with a wink to the idea that it was going to score them billions in increased funding.