Media outlets are offering conflicting reports about the Egyptian involvement in the Saudi-led war against Yemen, with Reuters citing "security sources" as saying some 800 Egyptian ground troops had arrived in Yemen late Tuesday, their first deployment there.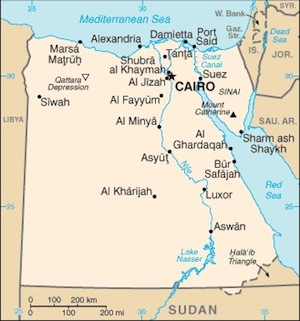 Not long after, Egyptian junta officials were denying the reports to the Times of Israel, saying they haven't sent any ground troops to the country. Egypt has participated in the naval blockade of Yemen since the war began, but troops would be a new commitment for them.
Several of the nations involved in the Saudi coalition have committed ground troops to Yemen in recent days, with several GCC nations announcing new deployments, and Qatar alone announcing some 1,000 additional troops heading to Yemen only yesterday.
It wouldn't have been surprising, then, if the Egyptians had indeed joined in on the deployment. The fact that both reports cited apparently official sources has not been explained, and it may be that the deployment is still planned but not meant to be announced yet.