Two US soldiers were reported killed today in what is being called the latest in a long string of "insider attacks" by Afghan troops. The incident occurred at Camp Bastion, in Helmand Province, and Afghan officials say the shooting followed an "argument" between the two sides.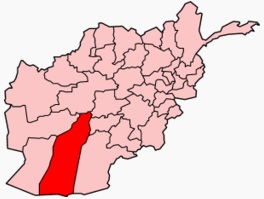 NATO initially announced it only as two soldiers from an unspecified country killed by two people in Afghan uniforms. US officials later confirmed that the two were Americans, and the incident happened on a base, with the two gunmen also killed in the incident.
Insider attacks have been a huge problem throughout the Afghan War, with many of the incidents attributed to Taliban infiltration, but some, like today's, simply coming from tense disagreements. NATO has tried to limit contact between its occupation forces and the Afghan military in recent years to reduce the number of such attacks.
In Helmand, however, NATO has been putting more combat troops on the front lines, aiming to beat back growing Taliban gains in the area. Though there was no confirmation of why the US troops were at what is now an Afghan base, it is almost certainly related to this ongoing offensive.