Despite Israeli Prime Minister Benjamin Netanyahu insisting Israel doesn't intend to "ratchet up" strikes against Syria, his nation continued to attack targets inside Syria today, killing at least six people and wounding seven others in airstrikes.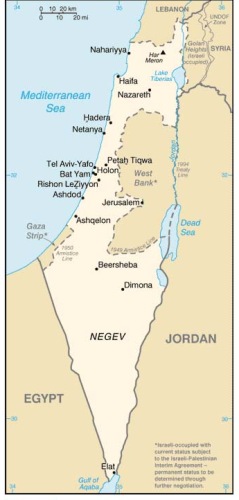 The airstrike hit a car killing five within, and also killed a sixth bystander. The identities of the five targets are still in dispute, with the Israeli military claiming they were "Islamic Jihad" fighters, and Syrian state media insisting that those in the car were civilians.
The latest string of incidents began yesterday, when stray rocket fire from inside Syria hit an empty field in Israeli-occupied territory. There were no casualties. Israel initially blamed Islamic Jihad, then later said Iran was responsible, then finally declared Syria to be totally responsible, and confirmed "widespread" strikes against Syrian military targets yesterday evening.
Today, Israel seems to be rolling back that blame, and is now claiming Islamic Jihad was responsible, and that everyone responsible was killed. They are still blaming Iran, however, suggesting they "ordered" the attack, and that this should kill the P5+1 nuclear deal with Iran.
Islamic Jihad denied having anything to do with the stray rockets almost immediately, and indeed it doesn't make a lot of sense for anyone to have "ordered" an attack on an empty field. Stray fire has happened a few times over the course of Syria's Civil War, and Israel always uses it as an opportunity to attack targets inside Syria, though they have also attacked targets inside Syria on occasion without this pretext.