A statement reportedly from Mokhtar Belmokhtar, a former figure in al-Qaeda in the Islamic Maghreb (AQIM), is now claiming that his new faction, al-Murabitoun, has become itself a branch of al-Qaeda, and is going by the name Qaeda al-Jihad in West Africa (QJWA).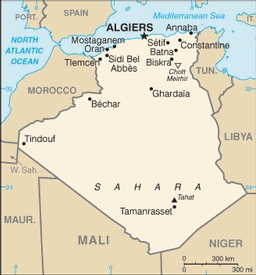 Belmokhtar split with AQIM in 2012, former a breakaway faction which later merged with MUJAO, a northern Mali militant group, into Murabitoun. He says he will be followed previous orders by Osama bin Laden to target France and its allies.
Murabitoun's status has been a subject of no small speculation in recent months. In May, one of the group's leaders claimed it was joining ISIS, though Belmokhtar disavowed this and insisted they backed al-Qaeda's parent organization. Belmokhtar was reported killed in a US airstrike in June, though this appears not to have been the case.
Murabitoun's most high-profile attack came in 2013, when they hit a gas plant in Algeria, killed 38 hostages, including a number of westerners. It is unclear how this group's territory as QJWA would be reconciled with AQIM, which itself is supposed to span much of this area.