Following reports that emerged last week, US officials are confirming today that spy Jonathan Pollard, who was sentenced to life in prison in 1987, will be released on parole in November, which officials are presenting as him having served his "full term."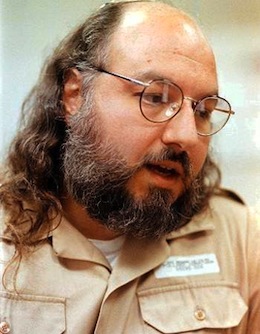 The Texas-born Pollard was a civilian employee for the US Navy, and was sentenced for sending classified documents to Israel. Pollard's wife insisted that as Jews they viewed spying on behalf of Israel as a "morale obligation." Pollard was granted Israeli citizenship while in prison, and governments there have sought his release ever since.
Friday's reports suggested that the timing of the announcement was meant to placate Israel over the Iran nuclear deal, though officials continue to deny that, and Israeli officials continue to insist they won't be placated under any circumstances at any rate.
Whether Pollard will be allowed to go to Israel right away remains unclear, as reports are he will be on parole for the next five years not allowed to travel, barring any further concessions from the White House. This will likely happen, as the alternative is another five years of Israel complaining about Pollard.