In comments over the weekend at the Aspen Security Forum, Attorney General Loretta Lynch says that the Justice Department "won't interfere" if the administration decides to go through with reported plans to release spy Jonathan Pollard to Israel.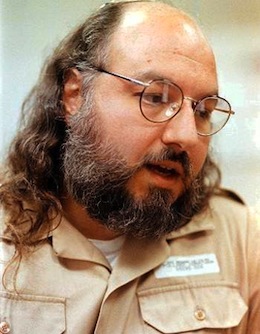 Pollard, a Texas-born civilian employee for the US Navy, was sentenced to life in prison for spying on behalf of Israel. According to his wife, he believed that he had a "moral obligation" as a Jew to spy for the Israeli government. Israel granted him citizenship after his conviction, and has been demanding his release for decades.
Though the reports on Pollard's potential release clearly link the possibility to efforts to placate the Netanyahu government over its intense opposition to the Iran deal, Lynch insisted there was no relation at all, and that the whole matter was simply coming up because Pollard is first eligible for parole in November.
Israeli officials have insisted that they want Pollard, but won't be placated by his release about anything. They have also insisted they consider his ongoing detention as a spy caught red-handed as a diplomatic insult to the Israeli government, and accused the US of "mistreating" him in detention.