The province of Taiz in southern Yemen has been a battleground for weeks, with the Houthis controlling much of the city and fighting against a combination of local Sunni tribes and pro-Saudi forces loyal to the former Hadi government. Today, Saudi warplanes got involved in a big way.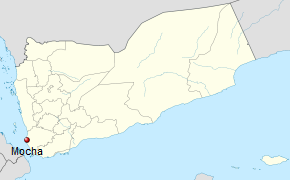 As usual, the result was an absolute disaster, as Saudi warplanes attacked and leveled a heavily populated residential neighborhood in the port city of Mocha, killing at least 120 civilians and wounding 150 others.
The local hospital, naturally, was overwhelmed by this huge influx of casualties, and witnesses described animal-drawn carts dragging the badly burned bodies around to hospitals in the area. The provincial capital of Taiz, with its bigger facilities, is said to be unreachable because of heavy fighting along the road.
Mocha is near the port city of Aden, which Hadi's forces recently seized much of, and Saudi airstrikes began targeting the Houthi forces defending the town from a possible influx of fighters from Aden. 20 were reported killed in initial attacks, before the residential areas started getting hit and quickly burst into flames.