Providing further details on yesterday's announcement of further weapon pullbacks by both government and rebel forces in Eastern Ukraine's tenuous ceasefire, officials today announced the establishment of the 30 km demilitarized zone between the two factions in Luhansk Province.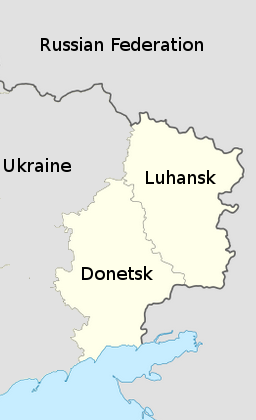 The new demilitarized zone was agreed to by both sides at the behest of European monitoring group OSCE, and Russian officials. The Ukrainian government said it would prevent the rebels from attacking "peaceful civilians" on their side of the buffer.
The Ukrainian civil war has been in a state of ceasefire since February, though intermittent violations by both sides have continued to occur, and each side insists the other has been the exclusive instigator of such incidents. A 30 km buffer should keep the two sides farther apart than has previously been the case.
EU officials praised the announcement and expressed hope it would lead toward a "more resilient and sustainable ceasefire." It remains unclear how much of the frontier between the two sides this zone actually covers, however.