While last week's P5+1 nuclear deal with Iran has raised hopes for an international rapprochement, neither the US nor Iran seems to be all the way there yet. That, perhaps, is unsurprising, as the two have been at each others' throats for nearly four decades.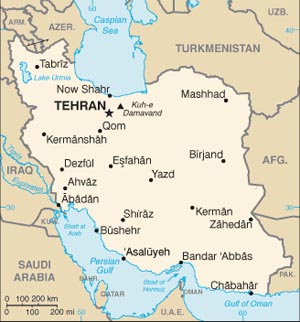 US officials today are saying the "anti-American" comments by Iranian Supreme Leader Ayatollah Ali Khamenei are "disturbing." Khamenei insisted that Iran's policy toward "American arrogance" would not suddenly change overnight just because of the nuclear deal.
Ironically, even as US officials complain about Khamenei's comments, their own leadership is doing the exact same thing, with President Obama once again declaring today that he won't be "letting Iran off the hook" and will continue to press them on policy changes.
If anything, the US comments have overall been more objectionable in the week since the deal, since Defense Secretary Ash Carter has repeatedly threatened to unilaterally attack Iran since then. Iran's comments, by contrast, seem quite tame.