NATO has announced that it will be holding a Mediterranean Sea-wide exercise with some 36,000 troops, spanning land, sea, and air forces, preparing for a full-scale "artificial threat scenario" focused on ISIS attacking across the region.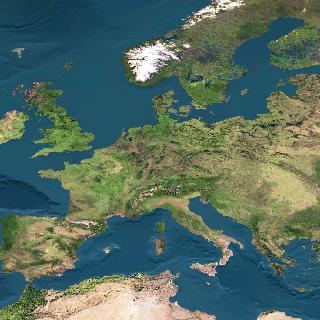 The exercise is being described as the largest since 2002, and will include over 30 countries, including non-NATO nations, preparing for an implausible military operation involving an ISIS invasion of Europe in general by way of Northern Africa.
Gen. Hans-Lothar Domrose, the commander is Brunssum, says that the operation does not indicate a shift away from the alliance's operations targeting Russia along their eastern frontier, saying they must be prepared to fight both Russia and ISIS at the same time.
The new exercise will center on Italy, Spain, and Portugal, and will subsequently likely include a serious focus on ISIS in Libya, as well as Islamist factions in Algeria and the surrounding area. Domrose says the exercise needs to be so large because of the "huge training area" it intends to cover.