The UN Human Rights Office has issued a new statement on Iraq today, declaring that some 15,000 civilians were killed and 30,000 others wounded in the period between January of 2014 and the end of April of 2015, a 16-month span.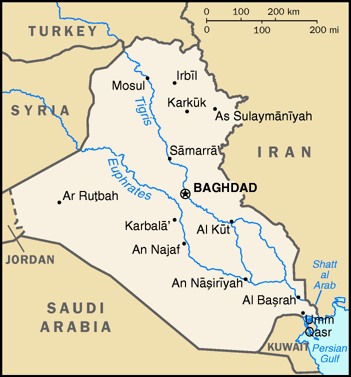 The use of January 2014 as the "start" of the ISIS war in Iraq has become commonplace, despite increased death tolls throughout 2013 as well, because this was when ISIS first began seizing cities in the Anbar Province. Since then, ISIS has seized virtually all of Anbar, and much of the Nineveh Province, including the major city of Mosul.
The UN report made no effort to break down who caused the casualties, but does blame ISIS for a number of incidents, and accused ISIS of using chlorine gas in a number of attacks. It also confirmed human rights violations against Sunni Arabs committed by Iraqi security forces and Shi'ites militias.
Death tolls out of Iraq have varied widely from different sources, with the UN's figures tending to be somewhat lower than those based on media reporting of deaths in the country. Iraq offers its own figures, but those have tended to ignore deaths in certain ISIS-held parts of the country.