With so much focus on the big picture of the P5+1 nuclear deal with Iran, many of the individual issues underpinning the talks have been all but forgotten. One of the most important from an Iranian perspective is their access to nuclear medicine.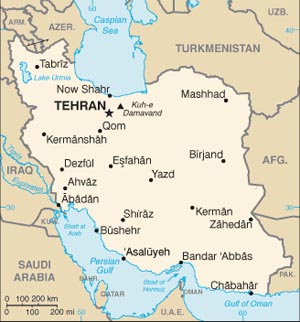 A big part of the international row over Iran's civilian nuclear program has been the nation trying to keep itself able to produce medical isotopes. The US-built Tehran Research Reactor (TRR) is presently the sole source of isotopes for Iran, and at one point, Iran was running dangerously low on fuel for the 50-year-old site.
The TRR ran on 20% enriched uranium, a relatively high level of enrichment, and the international community had a fit when Iran, who had previously been buying fuel rods but recently hadn't been able to get any, started enriching at 20% to try to make their own. They eventually succeeded, and stopped enriching to this level, but it was a huge dispute.
The TRR is no kind of long-term solution anyhow, so Iran's real focus during this was the Arak Heavy Water reactor, which aimed to both provide a modern source of isotopes and resolve Western griping by using unenriched uranium/ This fueled even more Western anger, over complaints that the waste included small amounts of plutonium, even though in practice Iran hadn't built any of the vast facilities needed to try to reprocess that waste.
Ultimately, the resolution has been reached, which will see Iran, with the help of the P5+1, redesigning Arak into a light water reactor like the TRR, but more modern and using fuel of 3.67% enrichment. The P5+1 will provide the initial fuel for the site, and will help Iran create domestic fuel core production facilities for it in the future.
This ensures Iran will continue to have access to nuclear medicine in the decades to come, but it gets better, as the P5+1 also agrees to help Iran with the acquisition of state-of-the-art nuclear medicine equipment and to share scientific advancements in nuclear medicine to both increase its availability in Iran and improve the present systems.