The FBI made much over the past week of their series of arrests of "ISIS terror plots" related to July 4. Today, we got the first glimpse of an arrestee, and our first chance to realize just how loosely the words ISIS, terror, and plot, are being used. At least the arrest actually happened on July 4, so that much is accurate.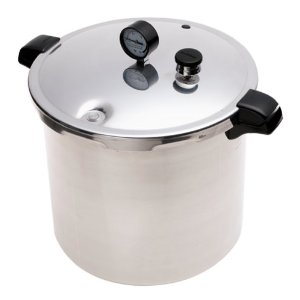 The detained man was identified as 23-year-old Alexander Ciccolo, the son of a Boston police captain, who bought a pressure cooker from Walmart on July 3. He was arrested on charges of illegal possession of a gun after someone from the Massachusetts Joint Terrorism Force sent him some guns, which he wasn't allowed to have.
Ciccolo had been the subject of an FBI sting since last 9/11, when his father told the FBI that his son, who has a long history of mental illness, said he wanted to join ISIS. The FBI claims the man stabbed a nurse with a pen during his post-arrest screening.
There is no indication from any of the officials involved in the case that Ciccolo had actually attempted to join ISIS at any point, and while he'd talked about shooting up an unnamed university with guns it is unclear why he bought the pressure cooker instead. It's also unclear if he sought the guns shipped to him or if they were just sent to him for the sake of a pretext to arrest him.