While progress continues to be made on finalizing the nuclear deal between Iran and the P5+1, talks on the margins about exactly what sanctions will be lifted seem to be struggling, with Western officials declaring it "out of the question" to lift the embargo against Iran's conventional military forces.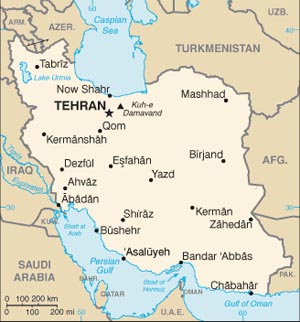 Iran is keen to see the embargo lifted, allowing the import and export of conventional weapons. Iran is arguing that much of the impetus behind the ban was false claims of Iran having a nuclear weapons program, and the conventional arms imports supporting that. With that question resolved by the deal, they believe the embargo should end.
Western officials are seeing the timing of the introduction, on the cusp of the latest US-imposed deadline, as an effort by Iran to split the P5+1 on the question, and probably not a serious effort to get these particularly concessions in the near term.
US officials are still expressing hope that the final nuclear deal can be reached by Wednesday at the latest, allowing them to present the "final accord" to Congress before the July 9 deadline which would give Congress only 30 days to approve the pact. The White House is said to believe the 30 day deadline would be better for them than the 60 days it becomes after July 9.