At least 12 people were killed and 25 others were wounded today when an Iraqi Sukhol Su-25 warplane accidentally bombed the capital city of Baghdad, dropping its munitions into a residential neighborhood. All of the slain were reportedly civilians.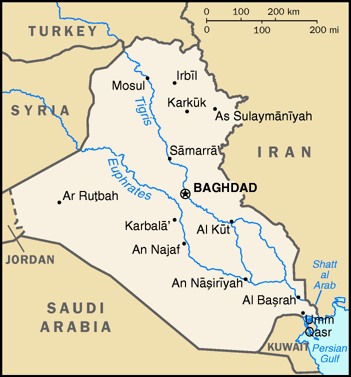 Iraq, which had virtually no air force when the ISIS war began, bought the Su-24 and Su-25 warplanes from Russia last year. Iraqi officials are blaming today's bombing on a "technical failure" that led the plane to drop a bomb over the New Baghdad neighborhood, destroying several homes.
Officials are trying to downplay the incident, but this is likely to add to concerns among Iraqis that the government doesn't seem to have a handle on the ISIS war, and that the military is simply incompetent whenever it tries to conduct operations.
Iraqi officials say the warplane was in the process of conducting a "bombing run" when the technical failure occurred, which is puzzling because New Baghdad is on the eastern side of the city, comparatively far from any ISIS neighborhood. The closest ISIS forces are west of the city, along the Anbar Province border.