Adding to the complexity of the situation in Afghanistan, Hezb-e Islami, a powerful Islamist political party and militiant faction within the country, has publicly endorsed ISIS today, with the group's founder and leader, former Afghan PM Gulbuddin Hekmatyar, urging followers to support ISIS.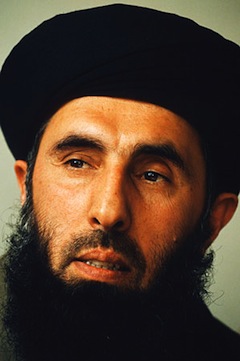 While Hekmatyar's fighters have mostly been an afterthought in the NATO occupation of Afghanistan, launching occasional attacks and being occasionally courted by the Afghan government, they remain a meaningfully large faction, and could give ISIS in Afghanistan a shot in the arm in trying to establish itself.
ISIS remains a tiny faction within Afghanistan, and has fought mostly against the Taliban, not the Afghan government. The Taliban has insisted the country only has room for one Islamist faction, them, and that they won't allow ISIS or anyone else to set up shop there.
The Taliban and ISIS are ideologically similar in some regards, but ISIS' globalist approach is in stark contrast to the Taliban, which focuses purely on the region around Afghanistan. This has given the Taliban stability in years past, but ISIS seems to be getting a lot of interest worldwide on the heels of its success in Syria and Iraq.