European oil giants Royal Dutch Shell and Eni have recently sent executives to Iran to negotiate with top officials of the Iranian state-run oil company over possible oil deals in the country once Western-imposed sanctions are lifted.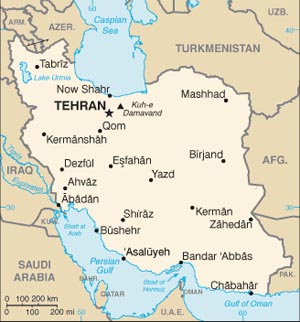 Iran presently produces about 2.7 million barrels of oil daily, but could rapidly increase to 3.3 million with foreign investment. Consultants suggested that with about $50 billion in foreign spending, Iran could be up to 4.4 million barrels per day by 2025, a huge economic boost for Iran, and for the companies involved.
In the past, Iran has only made deals with foreign oil companies as contractors, but both the weak Iranian economy and the enormity of the financial need has Iranian officials suggesting joint venture partnerships, which would provide far deeper economic ties to the companies.
It's not just about money, either. Major multinationals like Shell and Eni also have considerable political clout to bring to bear in favor of the Iranian economy, should they have a vested economic interest in such a deal.
Eni has a somewhat mixed history of getting involved in foreign partnerships in recent years, investing heavily in Libyan oil production after the NATO-imposed regime change there, only to see those investments yielding low returns because the country has remained war-torn.