The AP has obtained reports on a partial draft of the P5+1 nuclear deal with Iran, revealing heretofore unmentioned plans to provide technical aid to Iran's civilian nuclear program as part of the terms of the final pact.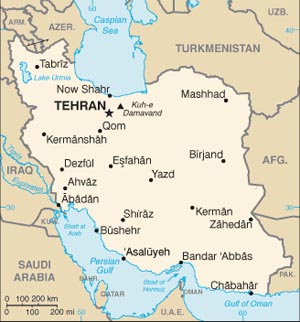 The technical cooperation is far more substantial than previously mentioned, and includes pledges to supply Western-made light-water nuclear reactors to Iran to replace the planned heavy-water site at Arak, which has been the source of much dispute.
The Arak reactor was meant to replace the Tehran Research Reactor (TRR), a nearly 50-year-old US built light-water reactor which has been Iran's sole source of medical isotopes. The TRR itself had been the source of Western complaints since Iran was enriching uranium to 20% to produce fuel rods for it. The Arak reactor would've used unenriched uranium, but concerns about plutonium byproducts sparked further Western complaints.
Though another light-water reactor would once again mean Iran needs enriched uranium, the draft suggests that Iran would also be provided with fuel rods for it, meaning they wouldn't actually have to enrich the uranium for the new reactors themselves.
As a deal that would resolve some of the major talking points for the pro-war crowd, hawkish officials, notably Rep. Ed Royce (R – CA) were angrily condemning the plans as unacceptable, and saying Congress will never stand for it.