The weekend of detention for al-Jazeera journalist Ahmed Mansour by the German government has been resolved today, with the court ordering him freed without any charges, and confirming he is once again free to leave the country whenever he wants.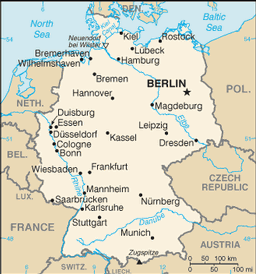 Mansour was sought by the Egyptian junta for his role in the 2011 revolution against former dictator Hosni Mubarak, sentencing him to 15 years in prison in absentia for "torture." Since their 2013 coup, the Egyptian junta has targeted a number of al-Jazeera reporters, and has condemned the news channel, claiming it was in bed with the elected government they ousted.
Despite the junta sentencing, Interpol never approved an arrest warrant for Mansour internationally, which fueled considerable controversy when Germany up and arrested him over the weekend when he tried to fly to Qatar. That the head of the Egyptian junta was just in Germany to sign a $9 billion deal was seen as a big part of this move.
Yet ultimately the German courts rejected the detention, and German officials were already saying before the hearing that an extradition was unlikely at any rate because the junta was liable to execute Mansour if they got ahold of him.
While Mansour's direct involvement in the story ends here, the question of what on earth the Merkel government was thinking remains, and the accusations of a quid pro quo with Egypt has mobilized a number of German opposition parties. The rapidity of the release of Mansour reflects just how ill-conceived the arrest was, and is likely to only add to questions of why it happened in the first place.