A roadside bombing in Afghanistan's tense Helmand Province has killed at least 19 civilians, nine of them children, in the Marjah District. The civilians were from a village that was the site of recent fighting, and were trying to return since the fighting was over.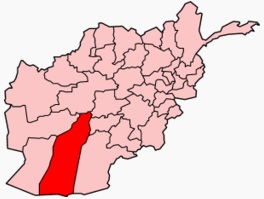 There has been no claim of responsibility for the incident, but police officials claimed the Taliban had planted the bomb. That's a good bet, and it was likely left over from the bombings they often use to slow Afghan reinforcements entering areas of fighting.
Incredibly, 14 of the slain civilians were said to be from the same extended family, and witnesses say that all of the dead children were under the age of two. Eight women were also reported slain in the blast.
Roadside bombs were long the largest source of civilian deaths in Afghanistan, though in recent years fighting in populated areas has surpassed it. Despite this, roadside bombs have remained a tactic in the war, aimed at Afghan and NATO convoys, but inevitably catching civilians in the crossfire.