For the past few months, the Pentagon has been issuing new warnings over China's island-building in the South China Sea, talking up military confrontations in the region and sending convoys and drones around that area to "contest" the new islands.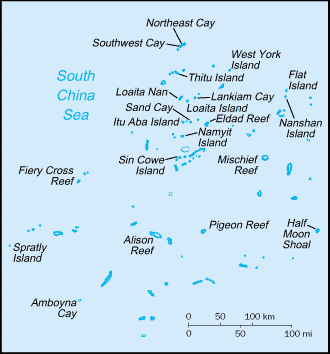 That's going to be coming to an end, however, as China's Foreign Ministry today confirmed that it is almost done with the island building in the Spratly chain, building up reefs into manmade islands. The area of the South China Sea is claimed by several nations, and the US has backed every single one of them, except China.
While some are trying to present this as China trying to placate the US by backing away from the land reclamation project, the indications were always that China's plans were fairly limited around the Spratlys, and it was only Pentagon scaremongering that had people imagining this would be an ongoing effort to build up the whole sea to threaten American commerce.
Instead, it seems, China just built up the islands, including a runway and some lighthouses, and seems to be contented to have done that, and don't feel any obligation to fit into the US assumption of what they're doing.