The first we heard about the cyber-espionage campaign against the P5+1 nuclear talks with Iran was yesterday with a report by Kaspersky Lab, but Switzerland and Austria have apparently been apprised of the situation for awhile, with investigations for a month.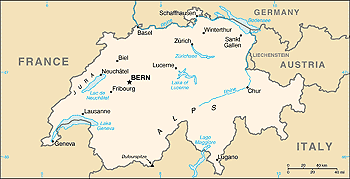 Switzerland's attorney general confirmed that there was a house raid back on May 12 related to the spying in Geneva, with IT hardware and software seized related to the malware which was targeting the hotel venues. The software is a derivative of a known Israeli-made malware, leading to suspicion of Israeli involvement.
The Swiss government went on to issue a statement confirming criminal proceedings are already underway against "unknown persons" on charges of political espionage, though since they've apparently not caught the culprits this is clearly still a speculative effort.
While Western officials are all expressing shock at the incidents, Iranian officials are unimpressed by it, saying that with so many public opponents of the talks saying they'd do anything they could to sabotage them they'd always figured such spying was ongoing, and had been taking precautionary measures.