Israeli officials have been railing on a daily basis about the Boycott, Divestiture, and Sanctions (BDS) movement, lashing the notion that some people don't want to do business with the occupied territories as anti-Semitism, and generally railing at the idea that permanent occupation will come with a cost.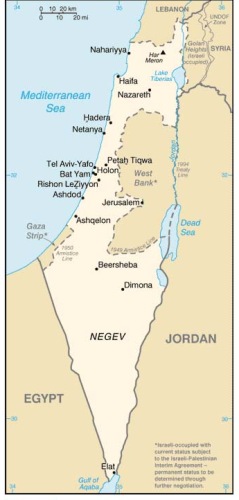 A new study by the RAND corporation, however has put a straightforward dollar amount on what Israel could expect in economic growth simply from not being the ultra-paranoid Sparta in the Levant engaged in an endless series of pointless wars with its impoverished neighbors.
If Israel made peace right now, the study concluded they could expect their economy to grow by an additional $123 billion over the next 10 years, with much of the growth coming simply from reducing the perceived instability of the country among international investors.
That's a lot of money, and even more than it sounds when one remembers Israel is a nation of just 8 million people with a whole GDP in the $300 billion range.
Despite this opportunity, hawkish Deputy Foreign Minister Tzipi Hotovely declared there was "no chance" of peace with the Palestinians under any circumstance, and that the lack of peace was all the Palestinians' fault. Hotovely was the same official who just weeks ago claimed God wanted Israel to have all of the occupied territories forever, and that the ministry needed to focus on that narrative internationally.